05/12/2023
Tedee!
Add a piece of magic to your home soon. They are currently still in beta-test, but soon they will be integrable in DOBISS: the smart locks from TEDEE. Open your doors without a key, but simply with your smartphone, soon from within DOBISS.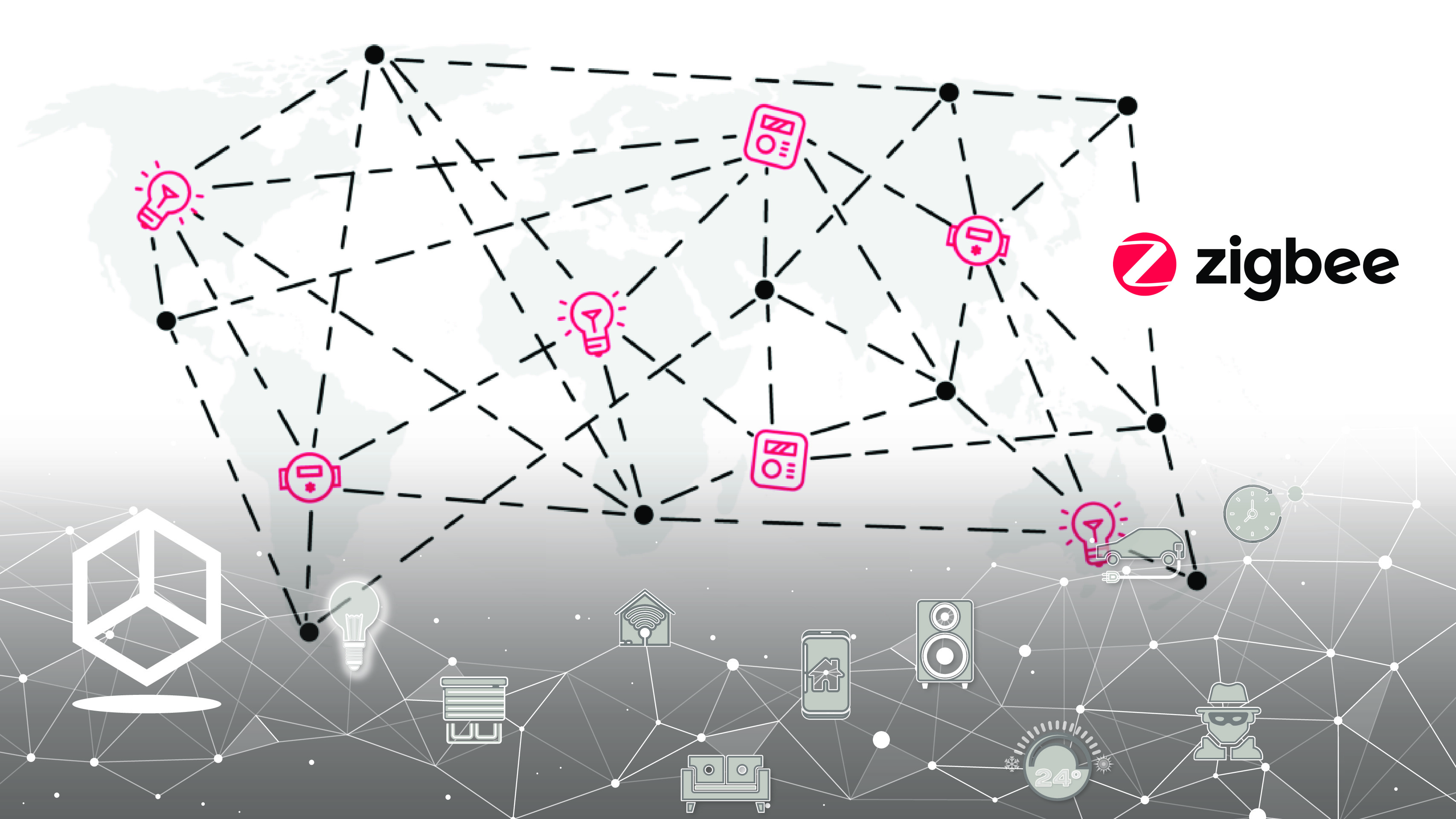 07/11/2023
In a new build, home automation is a breeze. But in renovations… pfff…
With ZigBee, you establish local wireless connections between devices, without additional breaking. Think of it as WiFi, but for sensor data. This allows you to wirelessly connect smart lighting from various brands to your home automation system. And there are many other possibilities with ZigBee. Feel free to ask about all the possibilities.
26/10/2023
One cable
That's all you need to place the NanoTouch 4"" centrally in your home. We use PoE (Power over Ethernet) to send power and data through a single cable. This saves you time, money and breaking work and, above all, gives you a lot of operating pleasure within your Dobiss home automation installation
10/10/2023
PROJECT IN THE SPOTLIGHT
Timber frame construction? Smart. Timber frame construction with home automation from Dobiss? Super smart. In Temse, you will recently find a LivingWood demo home with our home automation system. Compliments on the good taste, Livingwood. 😉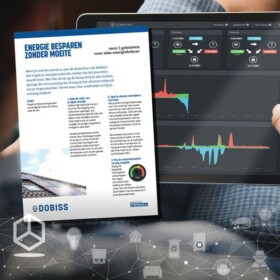 05/09/2023
5 secrets to consuming less energy
Follow the link and discover our 5 secrets to using less energy 1. Use more of your own energy 2. Give priority to your smart consumers 3. Keep your capacity tariff as low as possible 4. Make your heat pump a smart consumer 5. Make your charging station a smart consumer 👉 https://dobiss.com/.../2023/09/DOBISS-Energiemanagement.pdf
05/07/2023
IS THE AIR CONDITIONING TURNED OFF?!
Picture this: you're on a plane to your holiday destination for the next weeks and suddenly, you wonder if the airconditioning is turned off. #PANIC With your home automation system from DOBISS, you control your home remotely. Turn your air conditioning on and off, but above all: set a presence simulation. While you enjoy your holiday, your home automation system will pretend you're at home. Enjoy your holidays. 😎 #PANICAWAY #homeautomation #nxt #smartliving #smartbuildings
21/06/2023
There's the sun, there are the euros…
Earn 2x cash back with Dobiss NXT: 1. Our Dobiss NXT is registered on maakjemeterslim.be. That means you receive an allowance (Electric Heat) of 400 euros if you have a Dobiss NXT at home. 2. Dobiss NXT's energy management management ensures a quick return on your investment. You can apply for your premium here 👉 https://www.fluvius.be/.../pre.../sturing-elektrische-warmte
24/05/2023
Control your entire home with your Apple Watch
Is your mobile phone not nearby? Then you can still access your Dobiss NXT thanks to the brand new app DAWC - or Dobiss Apple Watch Controller. That way you keep - quasi literally - a firm finger on the pulse of everything that needs to be done in your home. 👉 🏠 Download Dobiss NXT for your Apple Watch at: https://apps.apple.com/be/app/dawc/id1548677875?l=nl
10/05/2023
Turn your heat pump into a smart consumer
This is how you turn your heat pump into a smart consumer: 1. Check whether your heat pump is labeled SG Ready. Yes? Fine! 2. Contact your DOBISS installer to add your heat pump to your home automation system. 3. Your heat pump is now a smart consumer. Surplus solar energy? He uses it to heat your water or cool down your house by one degree. So you don't have to take extra energy from the grid.
26/04/2023
DOBISS and the capacity rate
The capacity rate is a fact. In concrete terms: the more energy you use at the same time, the more you pay. But how do you keep your peak consumption as low as possible? Well, Dobiss home automation predicts your peak consumption minute by minute, based on your current consumption. Does the peak exceed the limit you set? Then you will receive a message and the system will automatically switch off your largest consumers.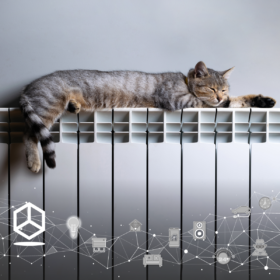 09/03/2023
How smart do you want to live?
"Life is easy, people make it difficult." And so we are happy to help make your life a little easier with smart living. One smart system that makes your house work for you. ✓ Evening Netflix and chill? Make it cozy at home with only one touch of a button and dim all lighting. ✓ Automatically lower the screens when night falls. ✓ Automatically lower the heating by one degree when you step out the front door. How smart do you want to live? Tell us 👉 https://dobiss.com/en/find-an-installer/
09/02/2023
Energy management via DOBISS
The cheapest energy is the energy that you do not have to get from the grid. But how do you ensure that you use as much of your own generated solar energy as possible? Well, you can connect our DOBISS NXT to the Fluvius digital meter. This way our system knows when you inject energy into the grid. And that is energy that you better use yourself, right? That is why you can compile a list of so-called smart consumers in DOBISS NXT. For example, charging points for your electric bicycle or battery. They then use the leftovers that you don't need, and would otherwise inject into the grid far too cheaply.
09/01/2023
Let your smart devices talk to each other via ZIGBEE
Easily add wireless extensions to your Dobiss NXT installation via ZIGBEE! ZigBee establishes local wireless connections between devices. A bit like Bluetooth and Wi-Fi, but for sensor data. Ideal for home automation. Moreover, you do not need a connection to the cloud. Zigbee allows smart lighting from well-known brands such as IKEA*, PHILIPS HUE* and XIAOMI* to work sensor-controlled. But other integrations are also possible with DOBISS home automation. At DOBISS we now have our own micromodules to convert existing switches. That way you can benefit from the benefits of a DOBISS smart home everywhere! Ideal for a partial renovation or an extension of a smart home.
29/11/2022
2.000 NXT installations online!
Congratulations to all our DOBISS installers! The milestone of 2.000 online NXT installations was reached last week. 2.000 families control their smart home via DOBISS NXT, with more than 10.000 modules and even more than 110.000 push buttons connected! All together more than 15.000 scenarios, 3.000 temperature zones and 1.500 audio zones. Impressive figures, for which we would like to congratulate our DOBISS installers.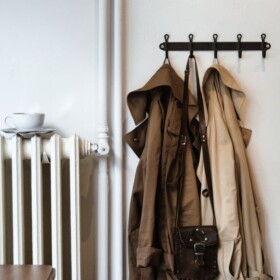 20/09/2022
Efficient heating?
With DOBISS you only heat the rooms that are needed: you can determine the temperature per zone. Do you have some leftover solar energy to add some electrical heating? Thanks to the wireless Zigbee solutions from DOBISS you can easily switch on electric infrared heating! DOBISS only lowers your bill, not your comfort!
18/07/2022
Integration SMA and SolarEdge
Did you know that your DOBISS NXT can now also read how much your solar panels produce? Integrate your SMA or SolarEdge inverter and know exactly how much solar energy you use yourself! In combination with our P1 interface, you can have your own energy managed fully automatically by DOBISS.
12/05/2022
Keep a cool head with DOBISS
A week is coming up with summer temperatures... isn't it great! Did you know that with DOBISS you can make your sun protection work completely autonomously so that your house stays nice and fresh while you are at work? With the DOBISS NXT server you can easily create automations based on time, day, temperature,…
06/04/2022
Smart energy management thanks to DOBISS NXT
With rising energy prices, it is becoming increasingly important to use as much of your solar energy as possible yourself. Because you can't keep an eye on your digital meter all the time, DOBISS NXT can help you with this. You draw up a list of 'smart consumers' who are allowed to use energy if there is a surplus - and therefore injection to the net. DOBISS NXT in combination with a P1 interface (DO0050) for the digital meter will then continuously monitor when it becomes interesting to activate these smart consumers. By measuring the injected energy, DOBISS NXT can perfectly estimate which consumers can be switched on in order to consume as much energy as possible.
25/10/2021
The YAMAHA MusicCast range is easy to control via DOBISS NXT
Did you know that the YAMAHA MUSICCAST range is also easy to control via the DOBISS NXT system? Switch on the music via a push button and integrate it into your 'leaving home' scenario. Free for all existing and new customers!
16/08/2021
IP videophone for your smart home
Discover the sublime image quality of our IP videophone from the FERMAX MEET range, at home or on your smartphone, via the included call forwarding. You can also easily control your entire DOBISS home on the 7" or 10" monitor (available in black or white).
07/06/2021
Launch NanoTouch
Looking for elegant control of your DOBISS home? With our new NanoTouch you not only control your lighting, but also your screens, scenarios, music system and heating. Available for both DOBISS NXT and Ambiance PRO!
29/03/2021
You can now also control your DOBISS installation via the LIVOLO touch buttons
Looking for an original design push button? You can now also control DOBISS via the LIVOLO touch buttons!
11/03/2021
Connect your DOBISS NXT to your digital meter to make it really smart.
Your home is equipped with a digital meter from Fluvius and you would like to get maximum return from your solar panels? Then don't wait any longer and connect your DOBISS NXT to your digital meter to make it really smarter. After all, we offer solutions for our NXT users to optimally consume your self-generated energy.
25/01/2021
Charge your electric bicycle for 4 hours and then safely disconnect the charger
Did you know that with DOBISS NXT you can now also set longer timers on all your outputs? Charge your electric bicycle for 4 hours and then safely disconnect the charger; it can be done very easily. In the new version you can set timers from 1 second to 24 hours!
11/01/2021
The new version of our NXT server is online!
The new version of our NXT server is online! This includes a new design for the control interface. Each user can individually choose which design he wishes to use.